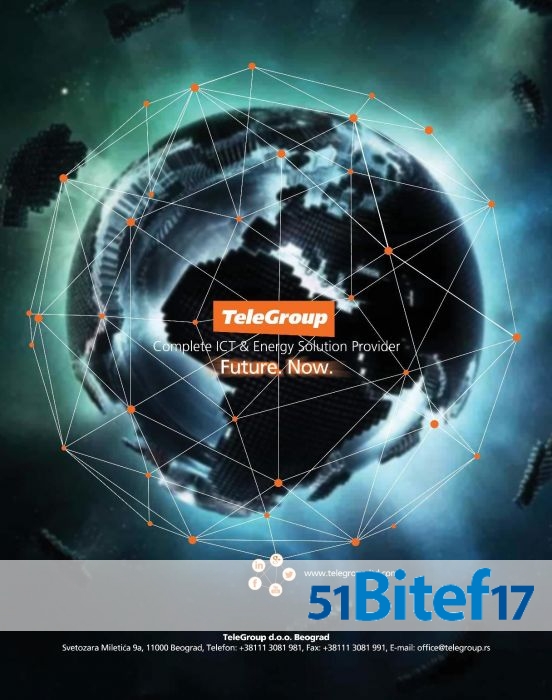 That month of the year has arrived when due to Bitef the city of Belgrade becomes a world class capital of culture and art. The realization of one of Europe's biggest theater festivals would not be possible without friends who understand its importance and significance.
That is why we remind with great pride that the TeleGroup IT company is supporting BITEF for the second year in a row. Telegroup is a company which understands that art ennobles. Therefore they've decided this year also to be the friends of Bitef. Their devotion and support to culture has brought them to a brilliant slogan IT is Art with which we absolutely agree on!
At the grand opening of our festival at Sava Centre they've prepared various games for our public, so be prepared for a fine fun fact quiz and brush up on your general and Bitef knowledge, for great fun and splendid gifts await you in Sava Centre's foyer during the theater spectacle - MOUNT OLYMPUS.
Telegroup and Bitef invite you for a joint enjoyment in this year's program because IT is ART!