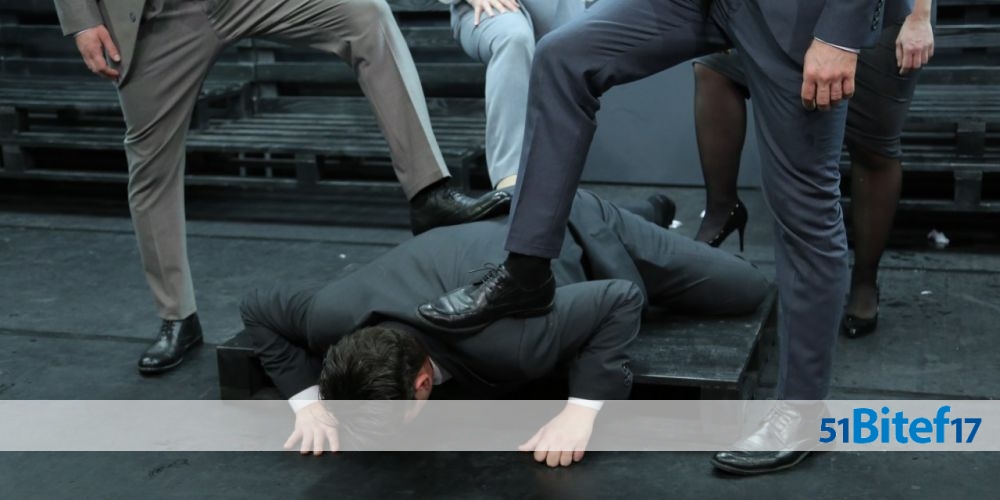 The purpose of this programme is to seize the unique opportunity offered by the presence of foreign critics and guests in Serbia and show them selected local productions not included in the main programme of the festival. While creating this programme, Bitef's artistic team is not necessarily led by the accordance of the performances with Bitef's "new tendencies", but is more focused on choosing the ones which constitute relevant artistic achievements. This year, however, it seems that all "Bitef" criteria have been met.
In this programme, we shall show what we believe is one of the most interesting and potent segments of the past season's theatre life: productions of theatres from Subotica in Hungarian. Apart from being artistically relevant, they can also lead the way for the local theatre as a whole.
Theatres in Hungarian forge their identity by placing focus on physical and expressive acting, in this case opening up to the poetics from other parts of the region (Belgrade, Sarajevo). This approach leads to the creation of multicultural theatre, the kind that Bitef itself is.
This year, Showcase will be a kind of a theatre marathon. The productions will be performed in a single day, at 5, 7 and 9 p.m. Moreover, they will take place not in Belgrade but on their original stages in Subotica. Bus transport from Belgrade will be provided.